Attorney Bio
40+ YEARS OF EXPERIENCE IN FLORIDA LAW
Educational Background
Graduate of Walter F. George School of Law, Mercer University, Macon, Georgia. Juris Doctorate, 1966. Senior Editor of Mercer Law Review.
Undergraduate studies at the University of Georgia and the University of Miami.
Professional and Community Service Memberships
The Florida Bar
The Fund subsidiary of Attorneys' Title Fund Services (title insurance company)
Phi Alpha Delta Legal Fraternity
Apopka Rotary Club (Past President and Paul Harris Fellow)
VFW Booster
Mason
Elder at St. Andrews Presbyterian Church
Municipal Judge for City of Apopka 1970 – 1975
Personal Profile
Although born and raised in Georgia, I have been a resident of my adopted home state of Florida for 40+ years. My wife and I enjoy spending time with our three daughters and their families, playing golf and traveling, as well as trying to keep up with the boundless energy of our two Australian Shepherds.
My Philosophy
Throughout my career, my goal has always been to operate my practice with the highest level of ethics and honesty. I am always upfront with my clients in helping them with their personal matters and decisions. I will always strive to provide you, my client, with sound, ethical legal advice at an affordable rate.
My Office and Staff
My office is conveniently located at 368 E. Main Street (U.S. Highway 441) in downtown Apopka. The relaxed atmosphere of my office allows you to feel comfortable coming in for an appointment. You'll be greeted by one of two professional paralegals, both of whom have years of experience assisting clients. Everyone in my office is friendly, compassionate and eager to help.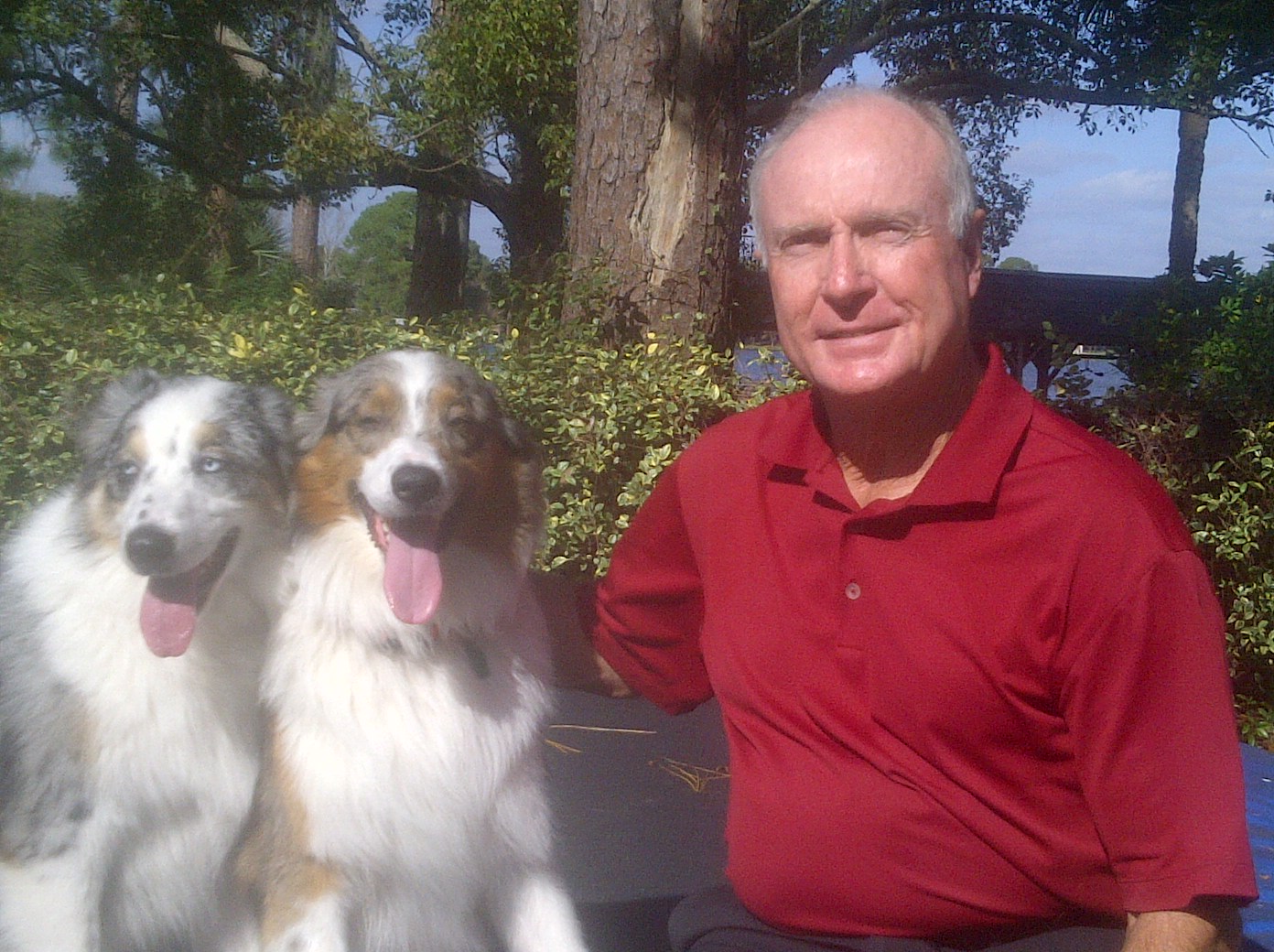 Disclaimer
The George Kelley Law Firm web site is designed to provide information only and is not intended to offer legal advice. Information contained in this website is not intended to create an attorney-client relationship, nor does it constitute legal advice to any person reviewing such information. No electronic communication with the George Kelley Law Firm, on its own, will generate an attorney-client relationship, nor will it be considered an attorney-client privileged communication.